WE ARE ALL STARS
Client | Gatorade
Copywriter | Scott Reedy
Gold CLIO Sports Award: Branded Content
Not every athlete is a multi-millionaire superstar. But that doesn't mean that they don't win from within. When the eyes of the basketball world were focused on New Orleans as the NBA's elite names descended on the city for the league's annual all-star game, Gatorade decided to take a little bit of that attention and focus it on Riverdale High School's basketball team. While the Riverdale Rebels fought to make the playoffs for the first time in 20 years, we gave their worn out locker room a facelift.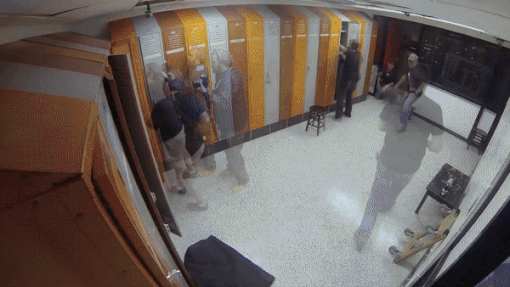 "The locker room is our little hiding spot.
It's their safe spot...I think they feel protected when they're in here."
- Head Coach Robert Mays
Why the locker room?
The locker room is a sanctuary for these players. It's a special place that hasn't seen an upgrade in more than 10 years. We wanted to do something useful yet meaningful, and the locker room was the perfect space for it.
Head Coach Robert Mays
I wish we had enough time to put Coach Mays' story in the video. He has been a surrogate father to many of these boys, and an inspiration to all the kids that go through his team.